About Us
Our Business & Staff
Advanced Ag was established in 2008 by Cameron Pogue and Tim Anderson to provide advanced agricultural products & systems for the Goulburn Valley.
Our business employs thirteen full time staff and two part time, which includes six experienced agronomists.
Our focus: To deliver the latest agronomic knowledge and quality products to our clients.
Agronomists
Cameron Pogue
Cameron Pogue grew up in the local area living on farms in Bunbartha then Toolamba. Cameron attended Glenormiston Agricultural College and completed an Associate Degree in Applied Science and Farm Management. After travelling around Australia he worked at Wayne Skinner Rural/Croptec for 15 years as a sales agronomist until branching out to set up and manage Advanced Ag. He enjoys fishing, family life and looking after his small cherry orchard and broadacre crops.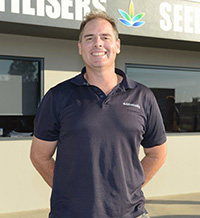 Tim Anderson
Tim Anderson grew up on a sheep/wheat farm at Corowa NSW before studying at Charles Sturt University, Wagga, obtaining a degree in Ag Science. He moved to Shepparton in 1997, beginning work at Wayne Skinner Rural Supplies. Tim spent 12 years there working as an agronomist servicing dairy, broadacre and horticultural customers. In May 2008 he joined Cameron Pogue to establish Advanced Ag. He enjoys spending time with family, cricket, football and working with farmers.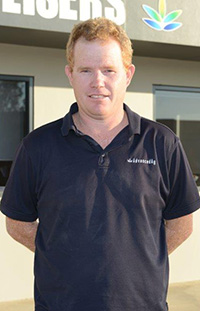 Luke Nagle
Luke Nagle has lived in Kyabram for 20 years. He studied soil science at the University of Melbourne, Parkville, graduating with a Bachelor of Science in 2001. Luke worked at G.V. Fertilisers & Seed/Croptec for seven years as an agronomist servicing the dairy and broadacre industry. In February 2009 Luke joined Advanced Ag. He enjoys family life, golf, fishing and aviation.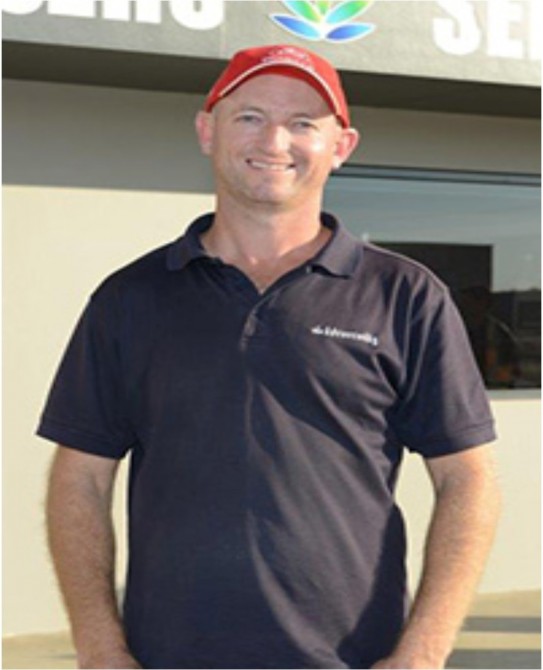 Tony Kelly
Tony grew up on the family sheep beef farm at Creighton's Creek south of Euroa. He attended Dookie Agricultural College and completed a Bachelor of Applied Science in Agriculture. Tony then moved to Perth to take up a position with BASF introducing the Clearfield Canola system to Western Australian farmers. He then moved to Kununurra in the Ord River region of Western Australia, working for Pacific Seeds for 3 years on a 2500ha irrigation property as a parent seed production agronomist overseeing hybrid corn, grain and forage sorghum, sunflower, canola and millet seed production. After travelling overseas, Tony returned to North East Victoria to farm a 500 ha lease property and work as an agronomist, spending 6 years with Elders in the Shepparton Benalla area followed by 3 years as the Nufarm Sales manager for North East Victoria. Tony commenced employment with Advanced Ag in January 2012, he enjoys farming, family life, motorbike riding, fishing, cricket and Football.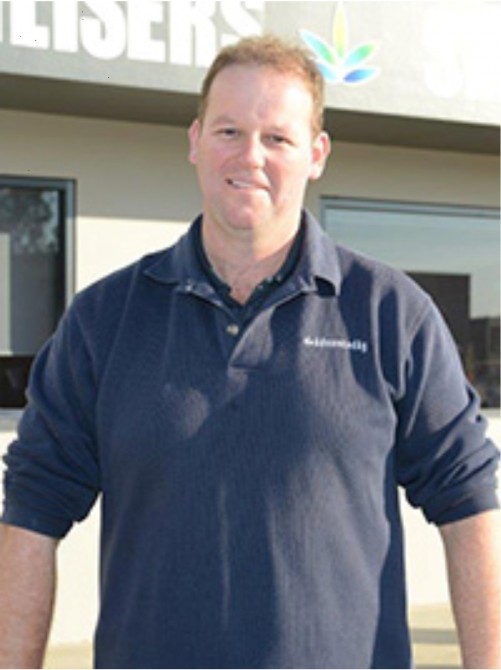 Stephen O'Connor
Stephen grew up on a mixed cropping and sheep farming enterprise at Yabba North, just out of Shepparton. Stephen graduated in 2017, receiving a Bachelor of Agricultural Science from La Trobe University, Bundoora. He previously worked for Agriculture Victoria across the Western District of Victoria as a Research Agronomist, in conjunction with GRDC and Southern Farming Systems during the 2018 season focusing on trial work and broadacre farming. Moving back to the local regional, he started with Advanced Ag April 2019 as an agronomist. He's spare time is taken up with football, tennis, shooting, helping on the family farm and family life.